Women's Ashes: History beckons for Australia, England ahead of first Ashes day-night Test By Daniela Intili
The concept of "The Ashes" first emerged after Australia defeated England for the first time on English soil, at The Oval on August 29, 1882.
The humiliation of that historic defeat resulted in an obituary of English cricket in a British newspaper, which stated its ashes would be taken to Australia.
Fast forward to 2017, a new era of the women's game and a historic day-night Test, and the burning desire and pride that surrounds the Ashes urn is just as intense.
Those feelings are now even greater within England captain Heather Knight after her side resurrected its Ashes campaign by winning the third ODI.
"For us it's about nullifying the threat and quietening them down in terms of how they play," Knight said.
"It's about playing our way and standing up to them face to face, and throwing a few punches back.
"It's about us as a team, reading the situation."
Australia heads into the Thursday's Pink Test at North Sydney Oval with a 4-2 lead in the multi-format series after winning the first two ODIs.
But an impressive victory from England in the third, which included a record-breaking total from the tourists and an unbeaten 88 from Knight, has the English captain believing.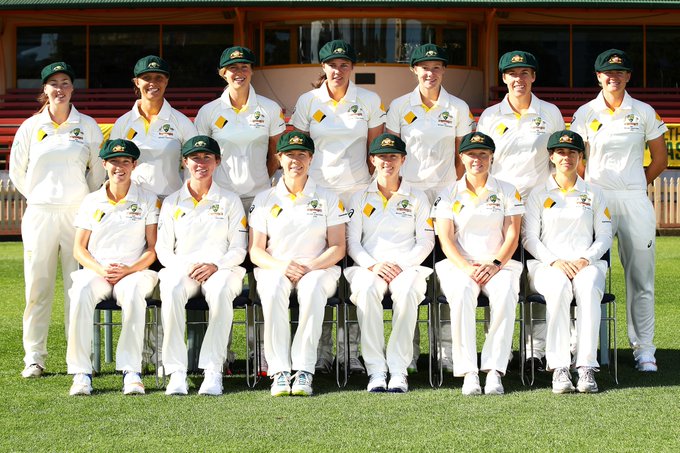 "We're a very resilient team that's got a lot of fight in us," she said.
"We've won a lot of games where we've had our backs against the wall. We've had to turn it around and we did exactly that."
Australian skipper Rachael Haynes is trying not to get caught up in the hype.
"From our point of view, we've been focused on what we're trying to do leading into this match," Haynes said.
"We haven't really thought too much about England and those sorts of things, in terms of how they're feeling."
Ashes up for grabs in day-night Test
If Australia wins the four-day Test, it will pick up the vital four points needed to claim an insurmountable lead and retain the Ashes urn.
But if the tourists win, the series will stay alive ahead of the three T20 matches, which start from November 17.
In the event both teams finish level on eight points, Australia will retain the Ashes.
Australia coach Matthew Mott is expecting a hostile performance from the old enemy.
"They're going to go out there and play an aggressive brand, which they've been playing in one-day cricket really well and I think its sets up extremely well for a really good Test match," Mott said.
"Because of the way the series is situated, both teams have a lot to play for.
"If we win it, we'll obviously close out the series so we're desperate to try and get four points."
For the players, the longer format of the inaugural day-night Ashes Test will be a test of both physical and mental endurance.
"We don't get to play Test cricket often. To be involved in the first Ashes day-night Test, male or female, is something the girls are relishing," Knight said.
"To have that excitement of history and playing that first ever game in a brilliant ground."
It's a challenge Haynes and the Australia team are also excited for.
"Both teams are in the same position. We don't play a lot of pink ball cricket, and we don't play a lot of Test cricket, so it's not a situation that's unique to one group," Haynes said.
Both sides will decide their final XI before the toss, with Lauren Cheatle, Tahlia McGrath and Ashleigh Gardner all vying for the final spot for Australia.
Mott says he has not yet made up his mind on the make up of the team, but admits it is tempting to play four seamers.
"The question we keep asking ourselves is how we're going to get 20 wickets," Mott said.
"Both batting teams are pretty experienced and set up pretty well, but the unknown is how those teams are going to construct 20 wickets over those four days."