Even Meghan Markle Swears By The Beauty Benefits Of Almonds: Benefits Of Almonds For Skin And Hair
The nutty almonds originated in the Middle-East, India and Africa but have a worldwide fan following. While most people swear by its benefits of boosting memory power, future Royal Highness Meghan Markle swears by its beauty benefits. Yes, the secret behind the popular American actress's flawless skin and hair just got decoded! She recently revealed that almonds and almond butter are an important part of her mid-day snacks. And all these benefits of almonds are attributed to its nutritional value. Do we need another good reason to snack on almonds more often?
Nutritionist Dr. Ritika Samaddar says, "Almonds are a powerhouse of nutrients. They give us a good amount of proteins, which is basic for hair and overall health. They are also rich in micronutrients which have a great role to play for your hair and skin health. B-complex and riboflavin are some of the important micronutrients in almonds. Two servings of 100 grams or half a cup of almonds make up for 50% of your daily requirement of riboflavin. Zinc and iron are also two micronutrients which are not very easy to obtain but can be obtained from almonds."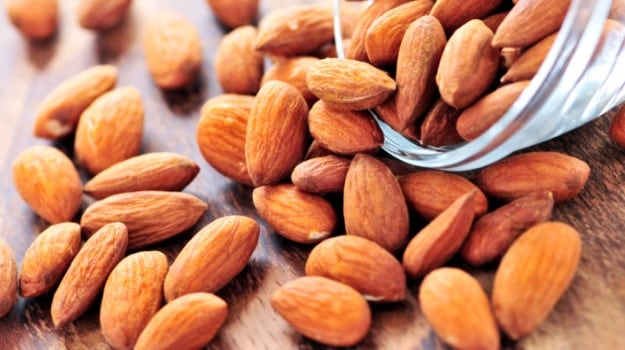 Dr Samaddar also said that almonds are a rich source of vitamin E. 100 grams of almonds make up for 60% of your daily requirement. Vitamin E is also very important for skin and hair health.
Do almonds lead to the outbreak of acne?
It is widely believed that almonds can lead to an outbreak of acne. People believe that they are a warm fruit which generates heat within the body and results in acne. Dr Samaddar gives her take on this. She says, "Almonds are believed to be a warm dry fruit which may lead to the outbreak of acne during the warm seasons. But this belief has no scientific relevance. Ideally, when we recommend almonds, we tell people to consume an ounce of almonds which is about 23 to 25 in number. So again, there is no research which says that almonds are warm and can lead to an adverse effect on skin and hair health. It is a very healthy snack. And one must remember than almonds must not be mixed with unhealthy snacks, instead, they must replace your unhealthy snacking options. Else you might not be able to fetch maximum benefits from almonds."
"If somebody already is allergic or resistant to almonds, he or she has no option but to avoid this dry fruit. But otherwise, almonds do not have a negative impact on your skin or hair. On the contrary, it is a rich source of vitamin E and benefits your complexion, thereby preventing acne and other skin problems," Dr Samaddar added.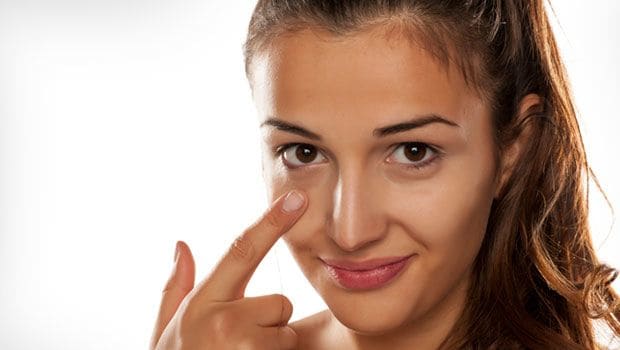 Which is the best way to use almonds for skin and hair?
Almonds provide you with the most important nutrients required for skin and hair health. But it is important to know how this fruit should be consumed. "From the dietary point-of-view, combining almonds with healthy foods and proper hydration is the best way to get clear and flawless skin and stronger hair. Using one tablet or one food item to ensure good skin and hair health might not be the best way to go about it. Getting all the essential nutrients in place is the key. Some nutrients like B-complex, vitamin E, zinc and iron are very essential for hair and skin. But again, eating just one of them or combining them with an unhealthy diet cannot benefit your skin and hair health," Dr Samaddar explained.
"Some people believe that almonds should be soaked and then consumed, which is an Ayurvedic concept and others believe that almonds should be consumed as is. Both the concepts are fine. However, while soaking, almonds must never be peeled off. Removing the skin can rob almonds of a lot of their nutritional value. But if you just pop almonds in the evening as a snack, it is perfectly fine," she added.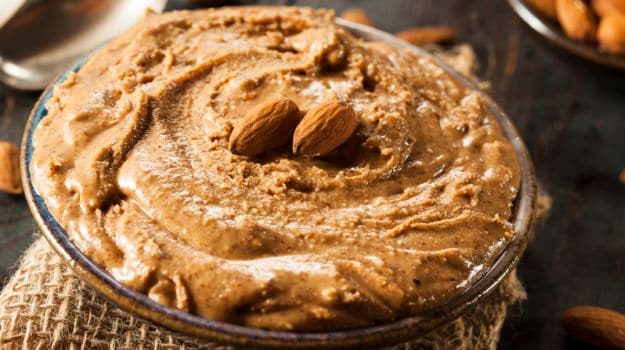 Whole almonds VS almond butter, which one is healthier?
The future Royal Highness swears by both almonds and almond butter for her beauty. However, the nutritional value of these two is quite different from each other. Dr Samaddar says that if we compare almond butter and regular almonds, the nutritional value of these two is quite different. The fat component of almond butter is much higher than the fat content of regular almonds. Besides this, the protein and fiber content is also quite low in butter. The ideal way to consume almonds is to have them as is. It keeps the nutritional value in place. Processing it to form butter, on the other hand, has an adverse impact on the nutritional value of whole almonds. However, if we compare it with the processed butters, almond butter is a definitely healthier option.